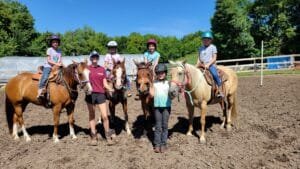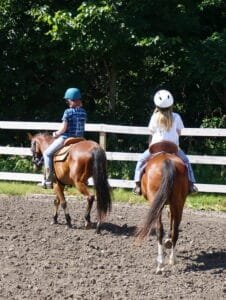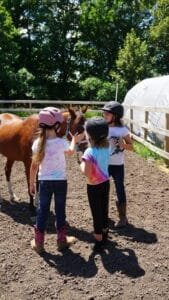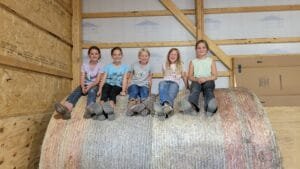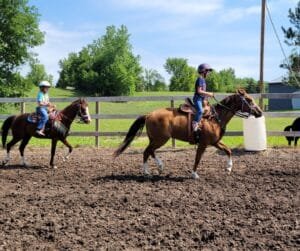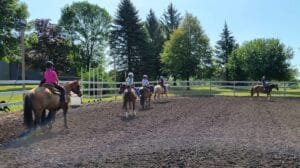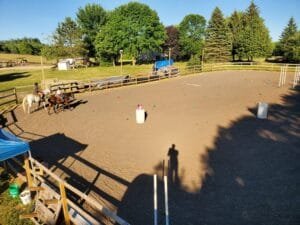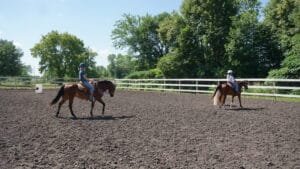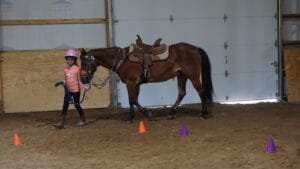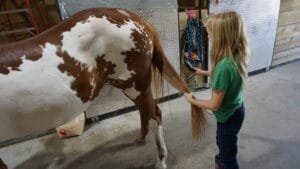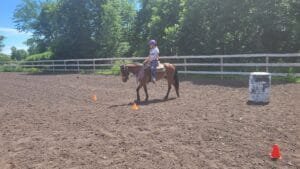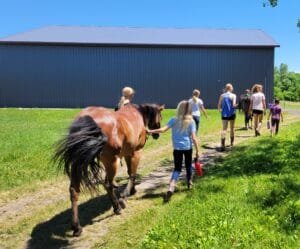 Summer Day Camps for 2023!
Camps are open to ages 7-13yrs. Western Games Camp is for 17 & under. Camps will be run 2-3 days per week. Students will spend time learning how to care for horses, general horse knowledge and the basics of riding along with participation in fun activities and crafts throughout the camp days.
Camp Dates 2023
Beginner Camps:
June 12th-13th (9am-1pm)
June 26th-27th(9am-1pm)
July 10th-11th(9am-1pm)
Intermediate Camps:
June 15th-16th (9am-1pm)
Western Games Camp:
August 9th-11th (9am-1pm)
Once registered for a camp you will get 2 emails sent to you. One with important camp information and the other with the paperwork required to complete your registration. Our paperwork is all electronic for horse camps saving you time and hassle of printing out forms!
Camp Info
Beginner Camps are open to any level of previous horse experience.
Intermediate Camps are for those who have taken lessons previously with HF Horsemanship or another facility & are able to independently Walk Trot on a horse (off the leadline/lungeline) 
Western Games Camp is open to anyone 17 & under with their own horse or leasing a horse from HF Horsemanship. Must be able to walk trot canter independently and have control of their horse at all times.
Campers will gain horse experience & knowledge by not only getting time in the saddle but by also learning through hands-on games and activities.
Campers will learn horse care, nutrition, safety and the responsibilities of caring for, riding and owning a horse.